/the social dilemma_
IMDb rating: 7.7/10
The recent Netflix original docudrama "The Social Dilemma" is the talk of the town. Have you ever wondered why Google, Facebook, WhatsApp, Instagram, Twitter etc are free to use without any subscription?
"If you're not paying for the product, then you are the product."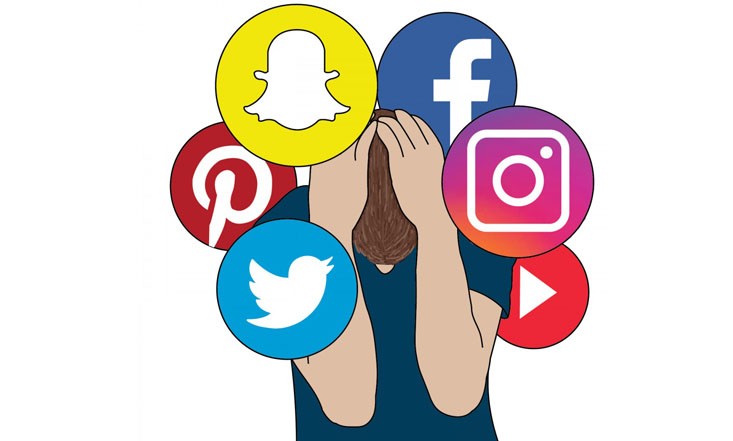 The tech world experts brief us the existence of these social media platforms and exposing the manipulation of human psychology, the practice of positive intermittent reinforcement to increase the screen time this also can be an example to non-substance addiction or simply a digital drug.
These platforms were a big tool to create for today's change however the various consequences has led to problematic and unresolved chaos: useful service that does lots of good with a parallel money machine. We are moving from information age -> misinformation age -> disinformation age. In the docudrama, Tristan Harris refers to it as a "disinformation-for-profit business model" widespread of fake news concerning about COVID-19 and political campaigns. The docudrama deliberates about the Snapchat dysmorphia -according to 2017 data from the American Academy of Facial Plastic and Reconstructive Surgery, facial plastic surgeons say 55 % of patients walk through their doors asking to look like their selfies (clicked using the filter of Snapchat, Instagram and editing apps), the social media is the root cause encouraging them to view their natural appearance as unacceptable by leading to low self-esteem and developing anxiety and depression. The personal data i.e., stored in various apps is a threat. Looking back Edward Snowden, American whistleblower, who leaked highly classified information ( Government spying on us). While we think our data is safeguarded by enabling the two-step verification in the apps, most of us are unaware we are sold to this social media networking.
The docudrama is a must-watch for everyone to come to understand this serious issue. I would suggest you to never watch the videos on your YouTube recommendations and keep a track on your activity on Instagram. Never get manipulated by your phone!