Master is one of the most highly impending films and the fans have been breathlessly waiting to watch the stupendous combo on the big screens. In the movie, Vijay is playing the role of a professor and Sethupathi is the antagonist. Meanwhile, the fans are contemplating the correlation of the actors, interestingly Lokesh Kanagaraj has spilled the beans about this through posters and now the teaser. If you look closely into the audio poster, on the left hand corner you can see a book called The Alter Ego.
In Latin, Alter Ego means "Second I" – Person's clone or second self or different version of oneself or a person who behaves similarly to you with whom you are very close.
If you look closely at the Poster 3: Both Vijay and Sethupathi are mirroring, even though it is said to be a rage.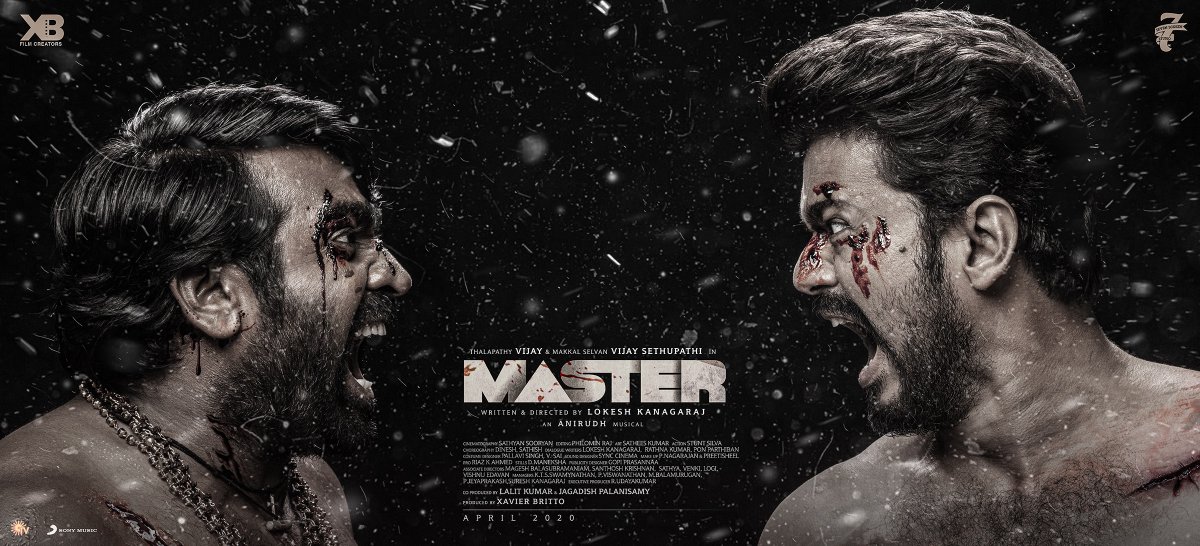 Here comes a big hint, in the teaser, if you look closely from 1:10 to 1:11, you can see Vijay as well as Sethupathi punching in the same manner.
The title card Master has been designed in such a way that A is a triangle which can be interpreted – Vijay and Sethupathi might have something in common
The teaser has promulgated worldwide. So can we expect the trailer for Christmas and the movie release for the Pongal?
PS: If you want to know more about the teaser watch Nettv4u.
Buy Master T-shirts : https://shop.mokkaengineer.com/collections/half-sleeve-t-shirts-men/products/master-t-shirts