Burger King has become the first fast food restaurant chain in the UK to launch vegan nuggets, which are available to order from Wednesday, 5 January.
The fast food giant said the new nuggets will taste the same as the meat originals despite being made from only soy and plant proteins, and are certified by the Vegan Society.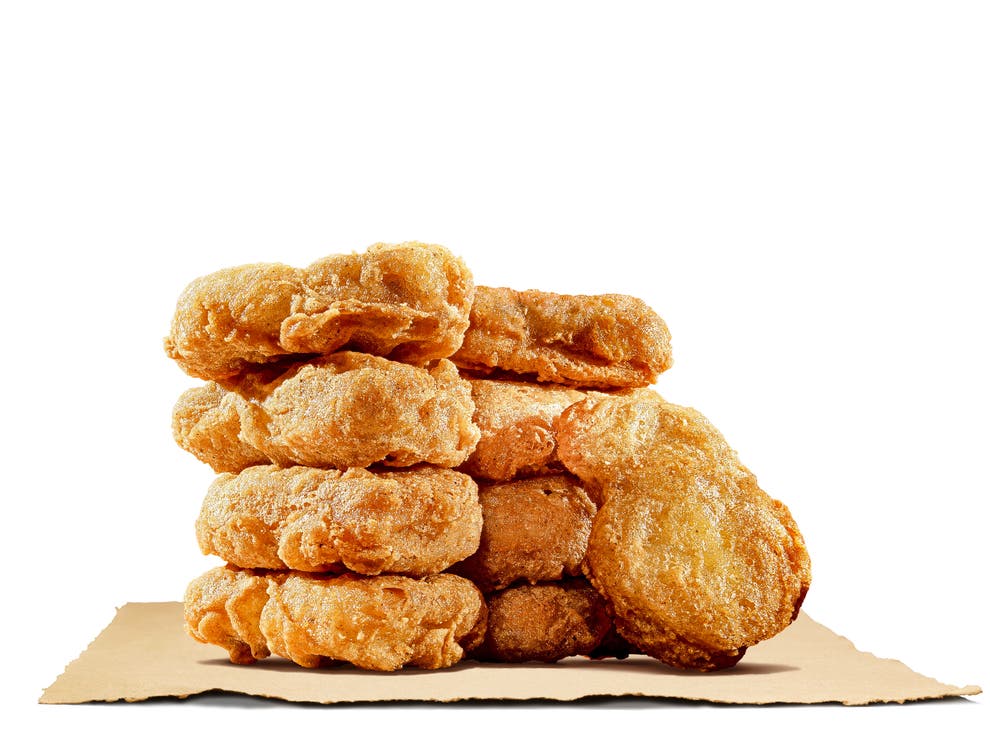 But demand for vegan products is soaring, and the chain last year came back with a Vegan Royale burger that is prepared separately from animal products.
Burger King UK chief executive Alasdair Murdoch said: "We're pleased to announce the launch of BK UK's new vegan nuggets across our menus nationwide – a significant milestone for the company and an important next step in achieving our target of a 5 per cent meat-free menu by 2030.
"At The Vegetarian Butcher we believe you don't need sacrifice a thing when eating plant-based, and Veganuary is a great time to try out a new way of eating – we defy anyone to tell the difference between our version and the original!"